Bartlett, Bo, (Sailor)
So, with this Simple Jquery Modal Window, it can be in any shapes you want! Simple and Easy to modify : )


If you are interested in this work, please click the
Add to cart
button above to proceed to check out.
If you need help or have questions email us at: orders@baiaonline.com or call us at: 1.706.992.6210
Please be advised that due to market fluctuations, prices may change without notice.
"Sailor" by Bo Bartlett
HIWTAI Project, 16 x 12 inches painting, signed verso Bo -- unframed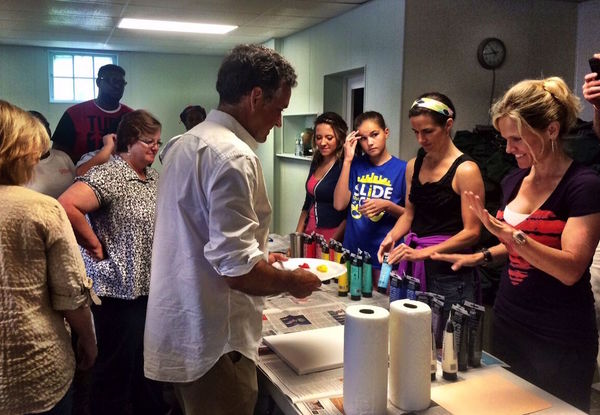 Home Is Where the Art Is
'Home is Where the Art is' is a program in which local artists and students help guide and assist individuals in the homeless community to create their own unique pieces of art. 'Home is Where the Art is' is a collaboration with the Chattahoochee Valley Jail Ministries, Safe-House at Rose Hill United Methodist Church and the Bo Bartlett Center. The program takes place every Thursday morning at the Safe House at Rose Hill Methodist Church in Columbus, Georgia.
Other works in this category: